Sale!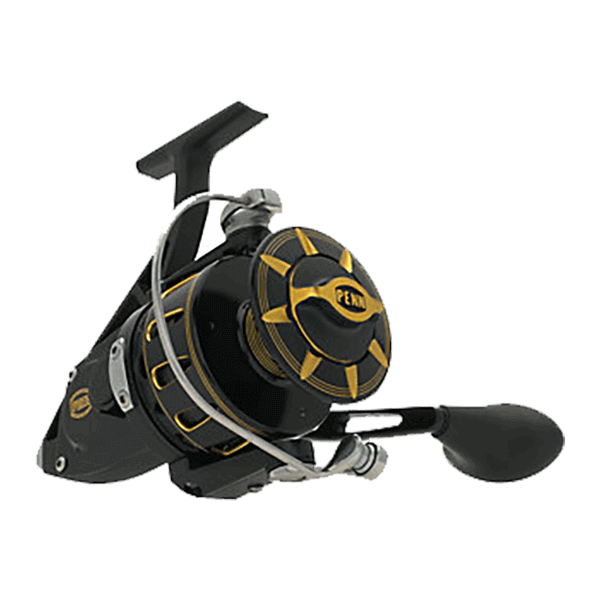 Penn Battle II
$258.00
Durable construction with full metal body, sideplate, and rotor and heavy-duty aluminum bail wire
Sealed HT-100 Slammer drag system provides robust, silky-smooth drag, while friction trip ramp prevents premature bail trip when casting
Engineered to handle the most punishing saltwater battles, the Spinning Reel packs considerable fish-stopping power and long-range castability into a durable, watertight design.
This ultra-tough fishing reel was designed with adventurous saltwater anglers in mind.
With its watertight frame and full metal construction, it is built to endure years of harsh surf and spray.
Equipped with an HT-100 Slammer drag system, the spinning reel also provides the extreme drag range and smooth reeling action you need to conquer the fiercest gamefish.
A friction trip ramp, Superline spool, and smooth-operating bearing assembly round out this versatile, durable saltwater reel.
Watertight spinning reel performs reliably in saltwater and sand environments
Durable construction with full metal body, sideplate, and rotor and heavy-duty aluminum bail wire
Sealed HT-100 Slammer drag system provides robust, silky-smooth drag, while friction trip ramp prevents premature bail trip when casting
Fluid cranking with 5 shielded stainless steel ball bearings and instant anti-reverse bearing
Superline spool requires no backing, is braid ready, and has line capacity rings marked at 1/3, 2/3, and full capacity